A Cappella Quinte are pleased to announce that Yonge Guns will be joining us for Spring into Harmony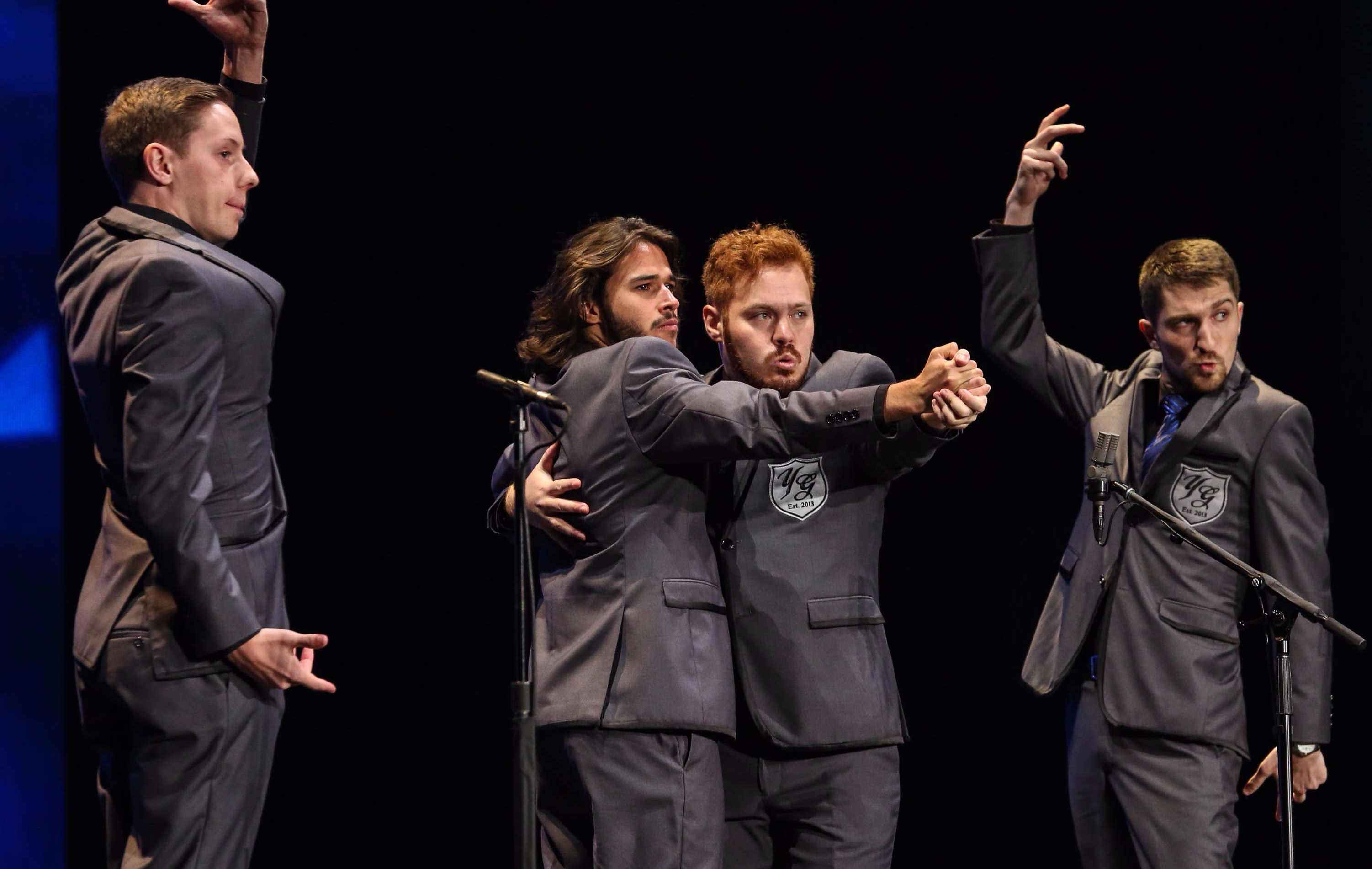 Music is an ever-changing ocean of currents, and in the corner where barbershop quartet music resides, Yonge Guns is trailblazing and exploring the frontiers. Comprised of Greg, Reuven, Jonah, and Chris, who are four accomplished musicians from various backgrounds, Yonge Guns delivers a stellar and reliable a cappella experience. They specialize in barbershop quartet music, but this isn't your grandpa's barbershop; their style and flair is anything but kitschy.
Yonge Guns competes in the Barbershop Harmony Society's quartet contests – these contests are huge – competing internationally to represent Ontario and Canada, and it's thanks to these contests that they can actually say they're the best quartet in Ontario. They scored higher in Ontario than any quartet in decades, and are constantly working to improve.
But why believe some scores? Check out some of their best performances (both in and out of contest) on their YouTube page.