A Cappella Quinte are pleased to announce that Ripple Effect will be joining us for Spring into Harmony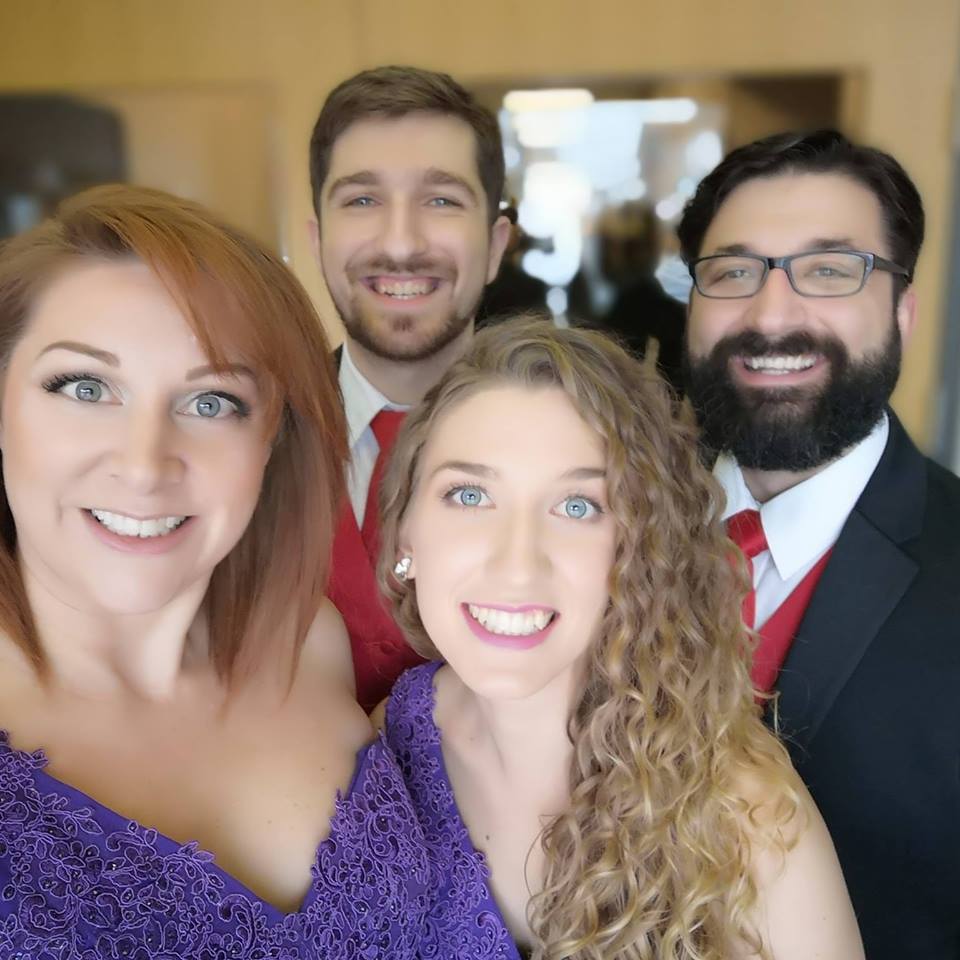 Ripple Effect is comprised of 4 musicians dedicated to the art of vocal performance hailing from London and Toronto, Ontario, Canada. The quartet joined forces in January of 2017 in hopes of becoming the first mixed barbershop quartet to compete and win on the Ontario District stage. A feat they are proud and humbled to have done.
Since then they have shared in some remarkable experiences; Winning their second Ontario District Championship title in 2018. Perhaps the most life changing experience was when they earned the right to represent Canada at the World Mixed Barbershop Championship held in Germany in April of 2018, where they managed to bring home the bronze medal for Canada.
With an obvious love of the barbershop style, they also sing a cappella music from other genres including; choral, pop, gospel, madrigals and the list goes on. At the end of the day they hope the sounds they create for the next 20 mins or the next 20 years resonate and have an impact on those who share their musical space.
That, is the Ripple Effect.